Meet the Team
Adrian Roelands —
Owner
Adrian is co-founder and owner of Roelands Plant. He oversees management, production and growing. He's a farmer from way back, and greenhouse guy from (only slightly) less way back. He thinks big, but isn't afraid to get his hands dirty. Adrian hasn't been on a real vacation in years, but doesn't mind because he spends every day in sunny perfect plant-growing conditions. (His wife, Jodi, minds, so he'll likely have to take a vacation soon.)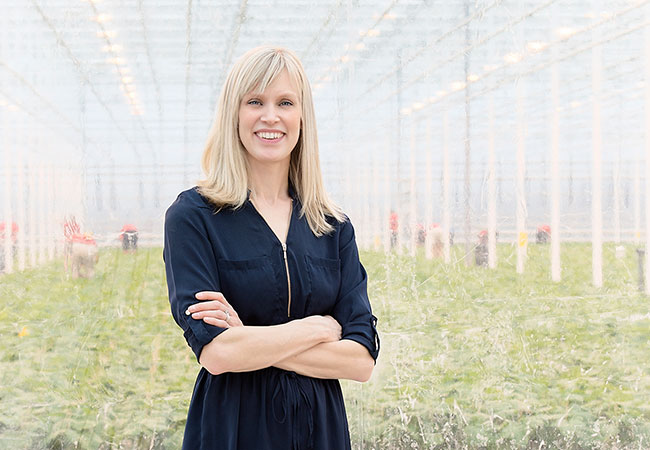 Jodi Roelands —
Owner
Jodi is co-founder and owner of Roelands Plant. She's an energetic and tireless force that has shaped the company from day one into the dynamic enterprise it is today. Besides keeping the financial side of the business in check, she is a marketing aficionado, and considers hiring an awesome management team as one of her greatest skills. She's a podcast junky, an advocate for agriculture, and will talk about her handful of kids to anyone who will listen.
Arie Alblas —
Production Manager
Arie is the Wayne Gretzky of plant propagation, he's kind of a big deal. He's known professionally for keeping customers satisfied with his constant attention to detail. His favourite colours are green plants and healthy white roots. He lives and breathes greenhouses, and if his day ends with a happy customer, then he's content. We strongly suspect that Arie sneaks back into the greenhouse at night to sing the plants to sleep, but no one has ever caught him in the act.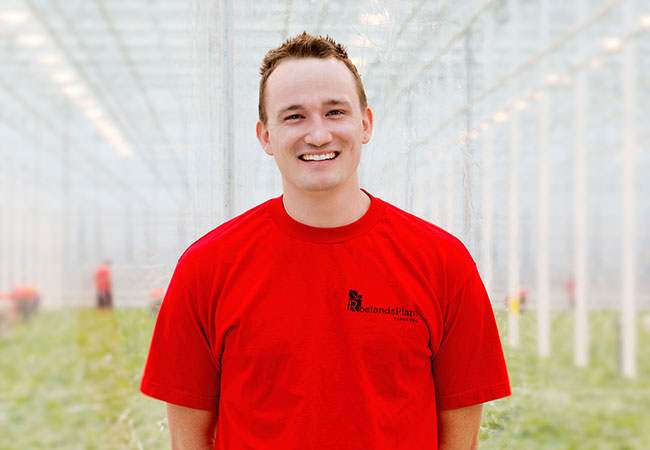 Ed Thoren —
Grower
Ed is our Arie-in-training, and it's becoming clear that he is a prodigy when it comes to plant growing. Our customers may know him as the guy behind the smart sounding plant-picture emails, but we know him as a fun and easy to talk to member of our "growing" team. Before he came to RPF, Ed studied biology and worked with his family's landscaping company. So basically he's a plant-minded all the time, and can't stop talking about what he's growing (apologies to his loved ones).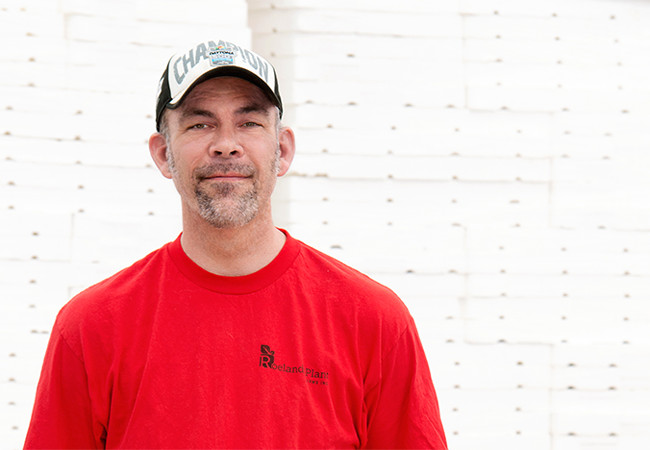 Steve Klijn —
Assistant Production Manager
Steve's got a lot on his plate; when he's not organizing the warehouse, spacing and maintenance crews, then you'll likely find him out on the spacing machine. Steve loves his job, and claims he wouldn't change a thing about it, although we think that if he could wear his 'klompen' instead of his safety shoes he would be a very happy man. Steve is dedicated to making sure our customers are satisfied, and is overjoyed when customers receive their premium plants.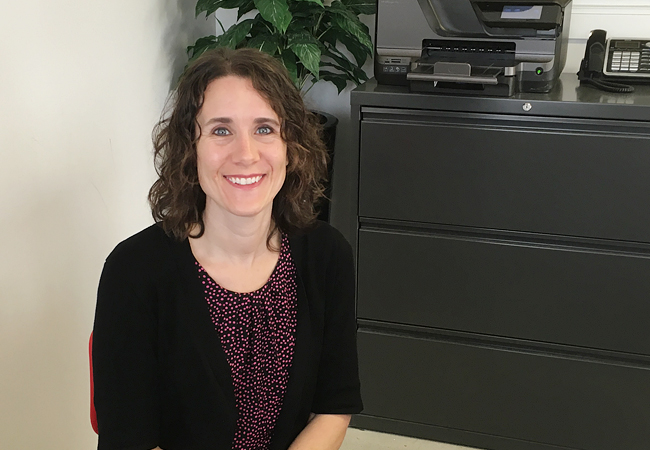 Kim Bryce —
Administration
Kim is the glue that binds the office together. She's the front-door face of RPF and the friendly voice on the phone. She has a knack for keeping track of everything for everyone, which is a sweet deal for the rest of us. Kim believes in learning by doing, and is game for any task (even if it means getting buried under mounds of plant tag stickers). She was overheard saying this job is "the chance of a lifetime", and we hope that means she'll be here for a lifetime!
Want To Be Part of the Team?
Check out our employment opportunities.