Meet the Team
Adrian Roelands —
Owner
Adrian is co-founder and owner of Roelands Plant. He oversees management, production and growing. He's a farmer from way back, and greenhouse guy from (only slightly) less way back. He thinks big, but isn't afraid to get his hands dirty. Adrian hasn't been on a real vacation in years, but doesn't mind because he spends every day in sunny perfect plant-growing conditions. (His wife, Jodi, minds, so he'll likely have to take a vacation soon.)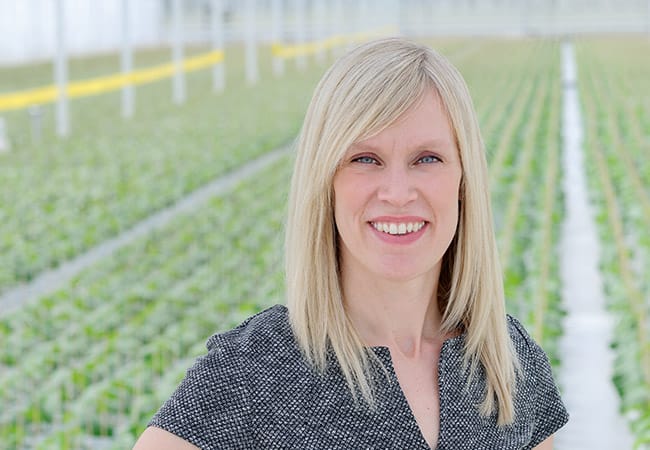 Jodi Roelands —
Owner
Jodi is co-founder and owner of Roelands Plant. She's an energetic and tireless force that has shaped the company from day one into the dynamic enterprise it is today. Besides keeping the financial side of the business in check, she is a marketing aficionado, and considers hiring an awesome management team as one of her greatest skills. She's a podcast junky, an advocate for agriculture, and will talk about her handful of kids to anyone who will listen.
Jigar Joshi —
Operations Manager
Jigar takes organization to a whole new level. With extensive experience in horticulture management, he joins the RPF team with an eye on constant improvement. He's a force to be reckoned with, but his ever calm demeanour makes him a favourite around the greenhouse. If Jigar were a vegetable, he'd be one cool cucumber.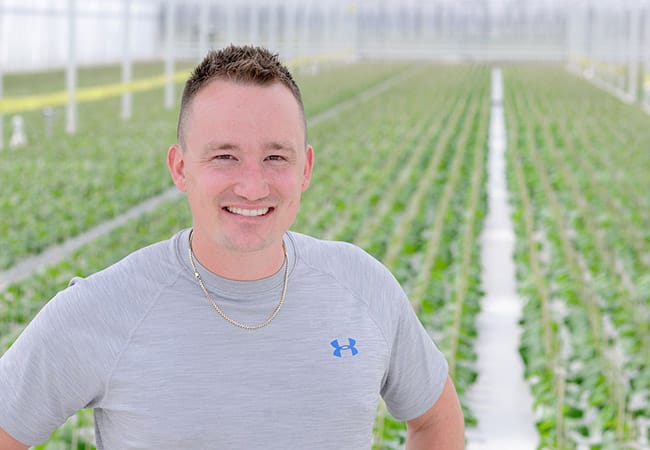 Ed Thoren —
Grower
Ed is our resident plant whisperer, and as a result we have the calmest plants in the business. And since he runs the greenhouse like he runs his desk, we also have one of the cleanest! Our customers may know him as the guy behind the smart sounding plant-picture emails, but we know him as the fun and easy to talk to member of our "growing" team.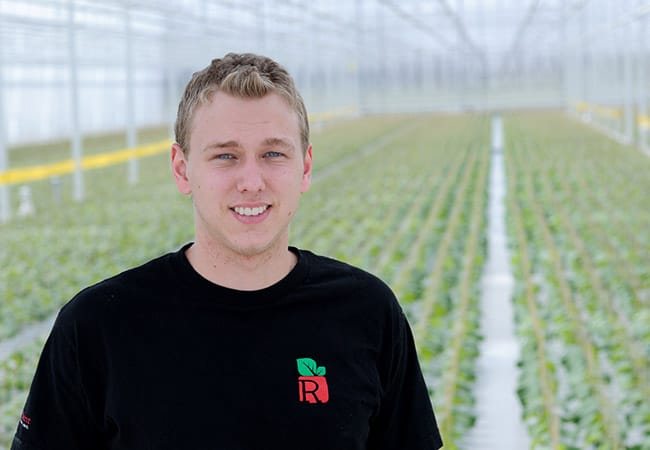 Brian —
Grower
Originally we thought Brian was brought in because Adrian only trusts University of Guelph alumni to care for the plants, but as it turns out, he's actually ridiculously good at his job. He's a quick study, with an equally quick wit. Brian was born and raised in Lambton Shores, so you could call him a home-grown growing pro.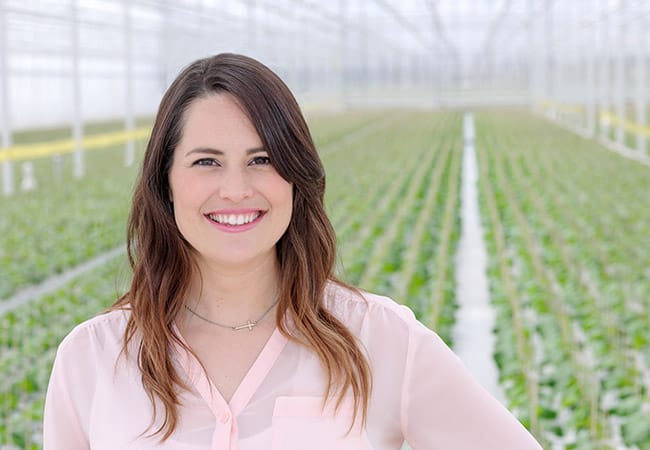 Adele Aarts —
Administration
Adele's endless energy and determination keep the wheels turning in the office and beyond. With a sense of humour that wins in any situation, she tackles problems with a smile. Her commitment to results makes her a key member of the team, but also means you should stand clear of her slapshot! Our favourite thing about Adele though, is her appreciation of a good plant pun. She really is one in a melon.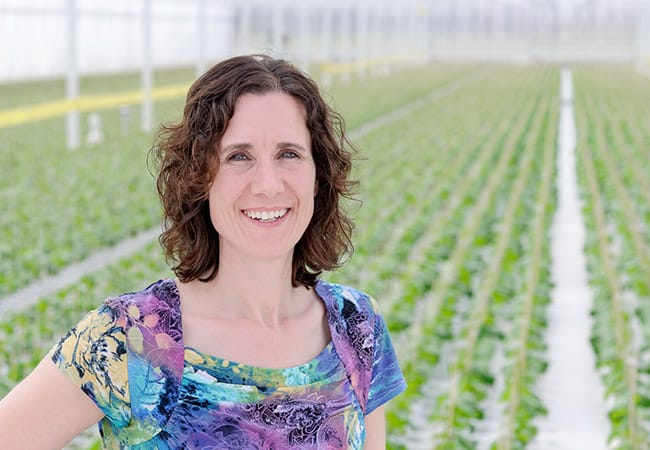 Kim Bryce —
Planning and Logistics
We can't get by without Kim, really. She has a knack for keeping track of everything for everyone, which is a sweet deal for the rest of us. She believes in learning by doing, and is game for any task (even if it means taking on trucks and the Dutch computer systems!). She was once overheard saying this job is "the chance of a lifetime", and we hope that means she'll be here for a lifetime.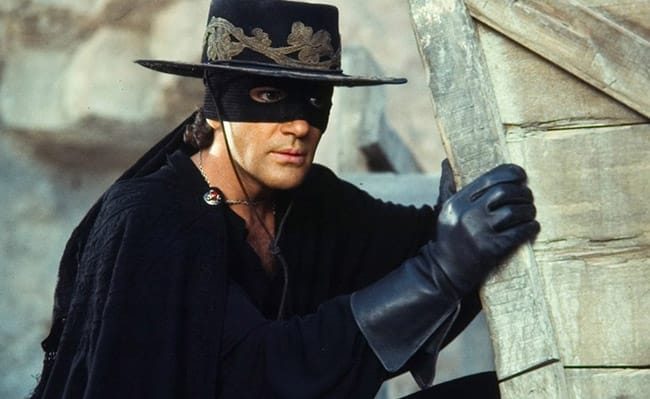 Ryan Jasevicious —
Quality Specialist
Ryan is a quality guy. Really. We're pretty sure 'Nice' is his middle name, but when it comes to plant quality, he's a lean, mean get-it-done-right machine. He's got farming in his heart, and plant care in his veins. We're lucky to have him on our team…even if he did manage to avoid the photographer.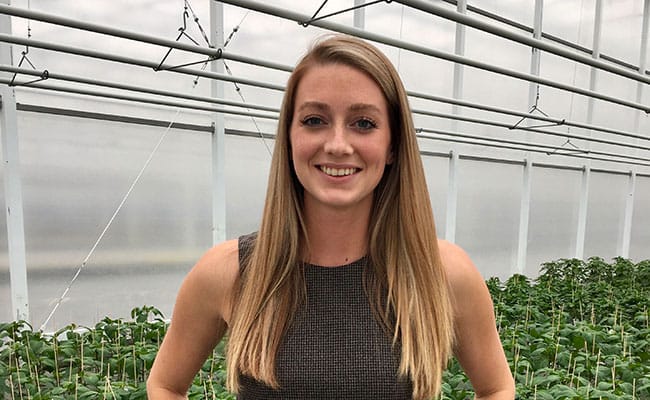 Jessica Tidgwell —
HR Coordinator
When it comes to HR, Jess is a natural. She's welcoming, friendly and approachable to everyone on the team. But best of all, her get-it-done attitude motivates the rest of us to…well, get it done! Do we think Jess is the best thing since sliced peppers? You better be-leaf it!
Want To Be Part of the Team?
Check out our employment opportunities.